The vending machine industry isn't exactly full of up-and-coming, new and exciting business opportunities. That is, until now. TUBZ vending franchise has the customer at heart; their expectations of vending machines are changed by our excellent quality value products. Our good reputation has been built on years of experience in the vending trade, on a reliable personal service and on the way we source only the finest products from around the world.
Our unique clear containers, allowing the customer to see the product inside, encourages impulse purchases and means that the customer comes back again and again. TUBZ out sells its vending dispenser market rivals by at least 30% and can out sell by up to 150%, meaning that the vending machine business is an exciting place to be.
The Vending Tower
Until recently, the only vending dispenser that was available was the bulk vendor. However, this kind of vendor- one where all the products are in a container together- are unhygienic, are often without a sell-by date or ingredients labelling and only vend a small amount of product. Because of this, they do not meet the EU legislations for food labelling and packaging, and many EU countries are looking to restrict the use of these bulk vendors.
TUBZ Vending Towers are therefore the only way forward in the vending machine market. With sealed containers and a variety of different products to choose from, targeted specifically at the UK market, TUBZ is the perfect choice.
TUBZ Vending Towers can hold nine tubs of nine different products (that's up to 81 individual tubs in total), vending for £1 each. They are entirely mechanically operated and have no need for electricity, so they can be generating profit for you constantly. They can be fitted to a wall or a stand, or sit on top of a flat surface, such as a bar top.
If you look around your own area, we are sure you will be able to identify hundreds of potential sites where there is a good foot fall of people everyday,
They can potentially be sited anywhere, from hotels and the catering industry to an office or a fashion outlet. If there are people there, TUBZ will work. Offering a unique service, the vending towers are hygienic, aesthetically pleasing, and exclusive to TUBZ.
The Tubz Story
TUBZ began with the sole importation rights of most popular Spanish branded product to the UK. However, as the business grew we realised that the Vending Tower concept had great potential but the European products did not. The products were contained in metal tins and were not labelled in English, making it extremely difficult for the customers to understand what the product was, let alone want to buy it.
We then decided to develop UK friendly branding, with an image of the product and a description in English. Initially, sales were up, but only nominally and not as much as we had hoped.
he metal tins also caused problems. They would dent easily during transport, creating jams in the Vending Towers (see pictures opposite of our own brand metal container and a Spanish brand); and the lids would rust, making them unattractive (see pictures 2 & 3 below).
We therefore decided to trial different types of materials for the containers. We found that a card and metal composite was the easiest and cheapest alternative to the metal containers. This material was slightly better as it reduced the number of problems that were associated with the metal version, so the card/metal composite was trialled in the field.
However, though this material was cheaper for trialling new products, there were still a number of problems with it. The sales overall were not significantly increased; the new material was still warping and denting, causing jams with the Vending Tower and breaking the seal, rendering the product inedible. The cans would also turn in the Tower, meaning that the customers were unable to see the product images.
This meant that we had to radically rethink the container design to vend efficiently and increase sales.
Rebranding
In order to do this, we consulted with a marketing company to design a brand and product range to help overcome the difficulties we had experienced so far. They achieved this by returning to us with three key pieces of advice. They said that the UK confectionary market is worth billions in comparison to the UK nut market, which is worth 200 million. Concentrating on this sector, along with other healthy snack and non-food products would increase sales.
The company created the TUBZ brand. They created something bright, inviting, easily recognisable and appealing to all ages, all of which helps to encourage impulse buying.
They also introduced the idea of clear packaging. Through expensive and lengthy customer trials, supermarket chains and corporate brands had found that customers are drawn to snack items where they can see the actual product itself. This is especially important in vending where the impulse purchase is the key to success.
Trials
Using this information, we carried out our own trials. By changing our existing products to the TUBZ branded clear plastic containers, sales increased by 30%, and when we introduced our confectionary lines, sales increased by 150%. The new plastic containers meant that they no longer dented or warped, eradicating the previous problems of a jammed tower.
Confident in these trials, TUBZ invested nearly half a million pounds in manufacturing and computing equipment, staff and premises to become the first UK Vending Tower product and equipment manufacturer. This allows us to ensure product quality and supply through the full control of our products, services and equipment.
Start Your Vending Tower Business Today
We are currently the no. 1 vending tower brand in the UK, supplying more products to more operators than any other. We are still growing and looking into new opportunities too; we have recently launched a new range of toy and novelty products to be available in the TUBZ Vending Towers.
With the sales of snacks in the UK totalled over four billion pounds last year alone, and the average person consuming 5.7kg of snacks per year, the snack business is proving a very lucrative business to be in. So if you're looking to take advantage of this industry and are looking to do it in the profitable vending sector, then search no further than the TUBZ Vending Tower brand.
New distribution facility and state of the art automated packing facility with multi head product sorting & print and apply technology.
State of the art, fully electric Injection moulding cell
Tubz Brands have recently invested over £250,000 in state of the art automated injection moulding technology enabling us to manufacture in house our Tubz food grade polypropylene pots, ensuring quality control and supply of Tubz products for our customers into the future.

Want To Become A Tubz Partner?
If you would like to become a valued member of the Tubz Partnership simply contact us by phone to
discuss your business needs. Our friendly customer service team will ensure you get a tailor made
business package, hassle free and guaranteed to start earning you cash from day one.
Phone us now on 01795 414 480 for and informal chat and we will answer any questions you may
have about our services or products. You can also visit our main licensed operator website at
www.tubzbrands.co.uk.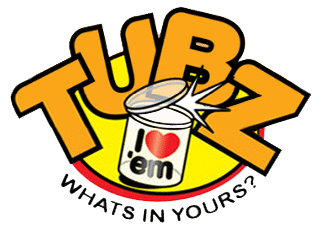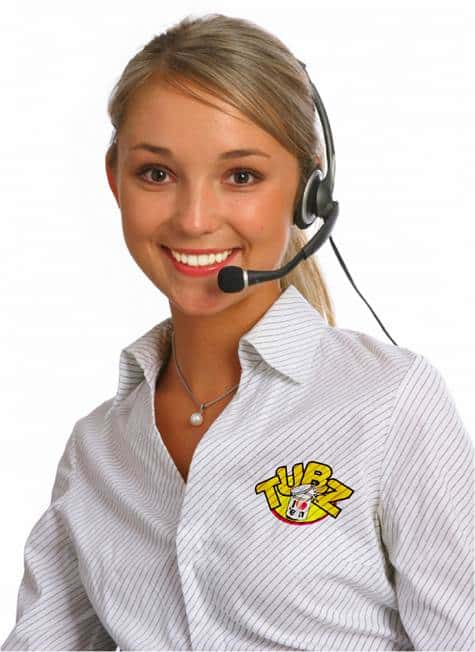 "We use your personal information to provide the services you're requested (i.e. process your order). We may also use the information for auditing research and analysis to operate and improve out technologies and services. We will not pass your details on to any third parties"