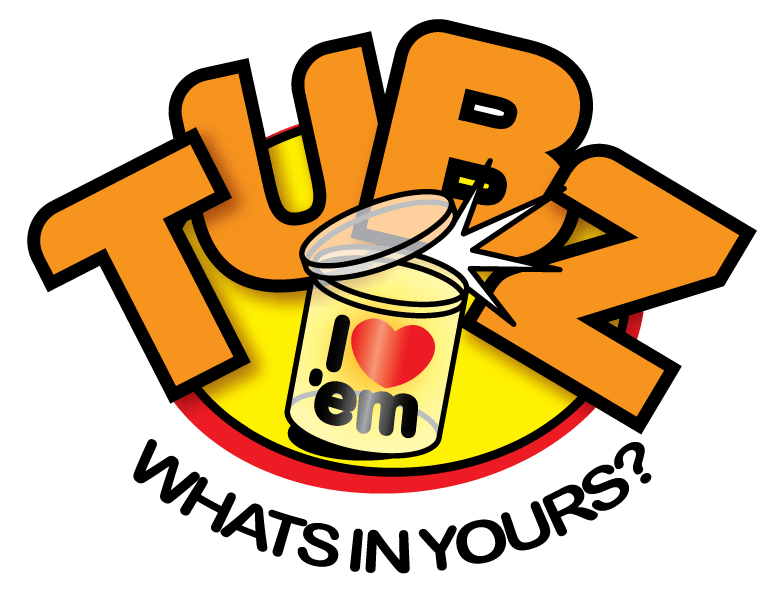 Start Your Own Business for Only £4295

+vat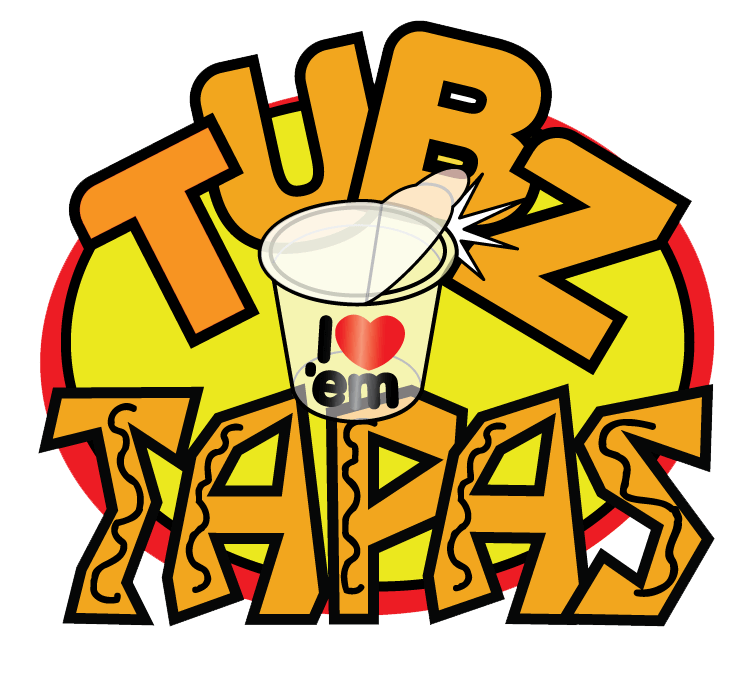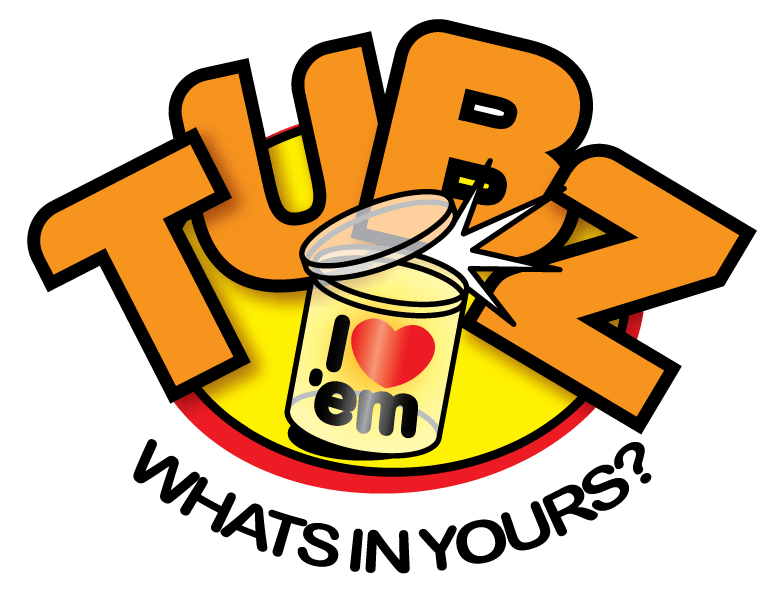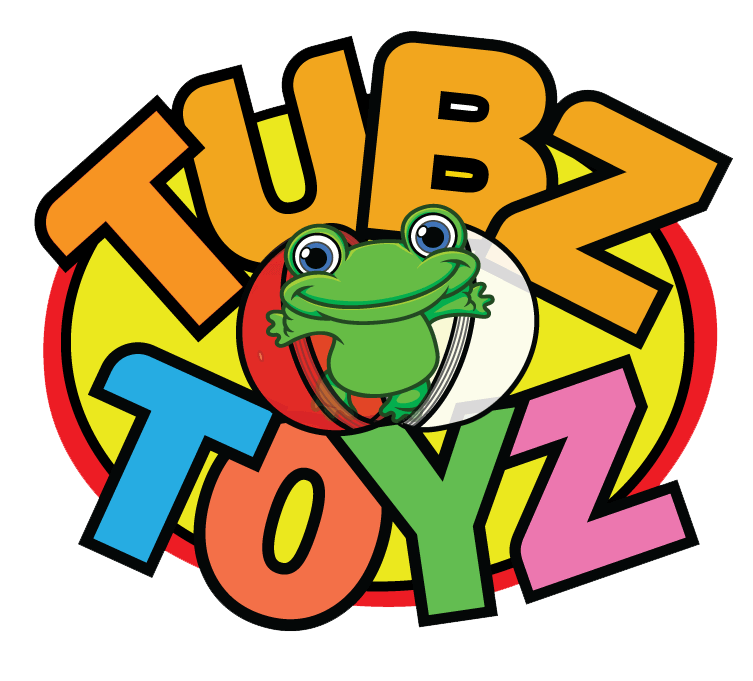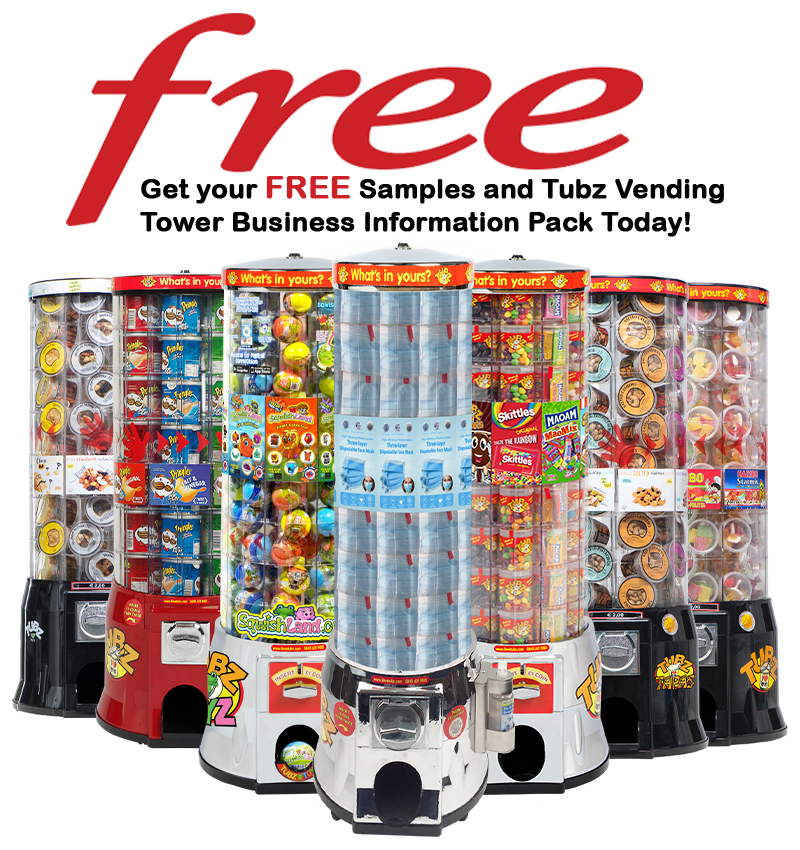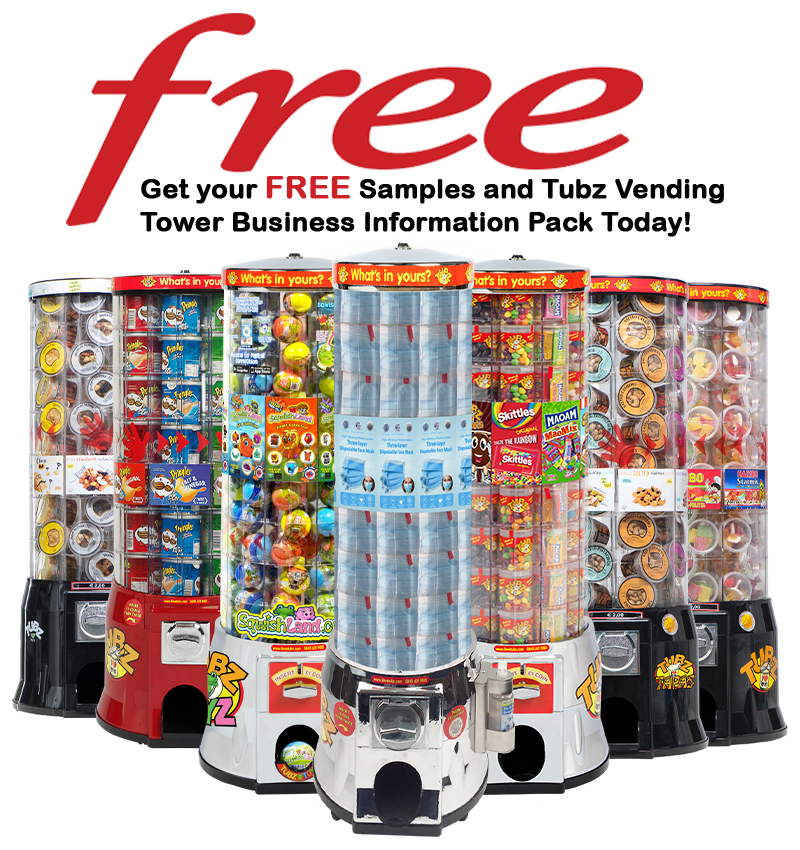 What makes Tubz vending towers so popular? They are mechanical so don't need any electricity, so the sites we place them in love them, as it doesn't cost them a penny and they get a commission on every sale. Also they are very reliable, that's why over 300 franchisees love them as well.
Tubz urgently require new franchisees to help take advantage of this unprecedented market opportunity by continuing to supply more local businesses throughout the UK!
Thousands more business

throughout the UK are looking for ways of generating extra revenue for

NO additional cost!
Tubz Franchisees Vending Towers are the only flexible solutions for the majority of these independent businesses to help them cover additional cost they may have had to take on.
2023 is turning out to be the best year in Tubz Brands history.

 With stock sales through the roof, we have launched 4 x new products alone this year and introduced new vending machines along with our contactless payment systems. Now has never been a better time to invest in our franchise vending packages, so whether it is topping up your existing income or pension, whether you just want to spend 2-3 hours a week working part time or you want to make a full time career in vending, we have a tailor made package for you.  We could all do with a little extra in these times, we can make it happen and we don't charge any fees or take a percentage of your profits like most franchisors. So enquire today before someone else takes your area. 
There has never been a better time to invest in a Tubz vending franchise and secure the best locations in your areas before anyone else does!
Tubz Brands offers the most comprehensive business opportunities within the tower vending sector. Our start up franchises are available from as little as £4,295 + VAT.

Find out more – click the button below to receive your FREE franchise Information pack.
Our
TUBZ

franchise business bundles are

full

packages.

Everything

you need to start making cash from day one is included – all you need to decide is how much you want to invest.
Every package includes the following:
A 2 year guarantee on your equipment
Towers and floor stands, including the stock
Site locations for your towers
Corporate clothing for you and your employees
Full training package
Ongoing support and advice
24/7 engineer support and advice online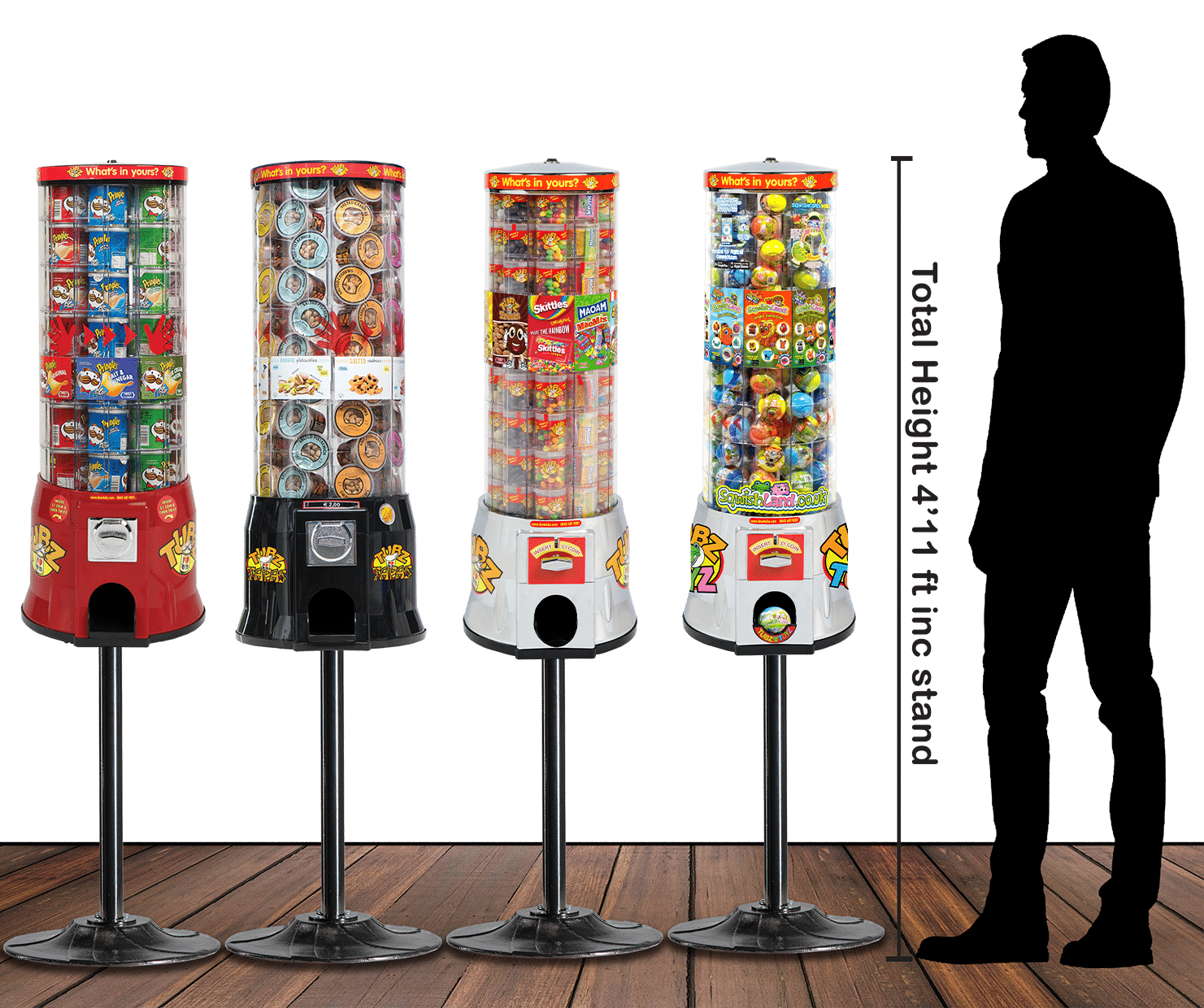 A vending machine franchise is one of the most versatile types of start-up businesses to get into.  It's cash rich, little storage is needed and it general requires minimal staffing, depending on how large you decide to grow your new company. With no rates to pay on your sites, 24/7 operating capabilities and the opportunity to move your vending towers elsewhere should a location decline in popularity, you'll always see profits if you choose a Tubz Brands franchise opportunity.
Our vending machines have a great reputation within our industry, and it's easy to see why. The Tubz name promises security and success, continuing to this day as the UK and Irelands' number one vending machine choice. Our company concept clearly works; our customers can see what they're getting, our sweet and snacks range is extensive, and our products are both affordable and good value for money. Our franchise business opportunities likewise offer outstanding value, are affordable for anyone looking to start a new business and offer the opportunity for new operators to pursue your dreams by becoming your own boss.
With a Tubz Vending Machine Franchise business, you don't require any selling experience.   In every package we provide, full training and support is provided.  Your initial investment is all that is required to get you going, and there are no hidden charges or additional costs.  With no management or annual fees too, you incur no debts and can start to see cash from day one!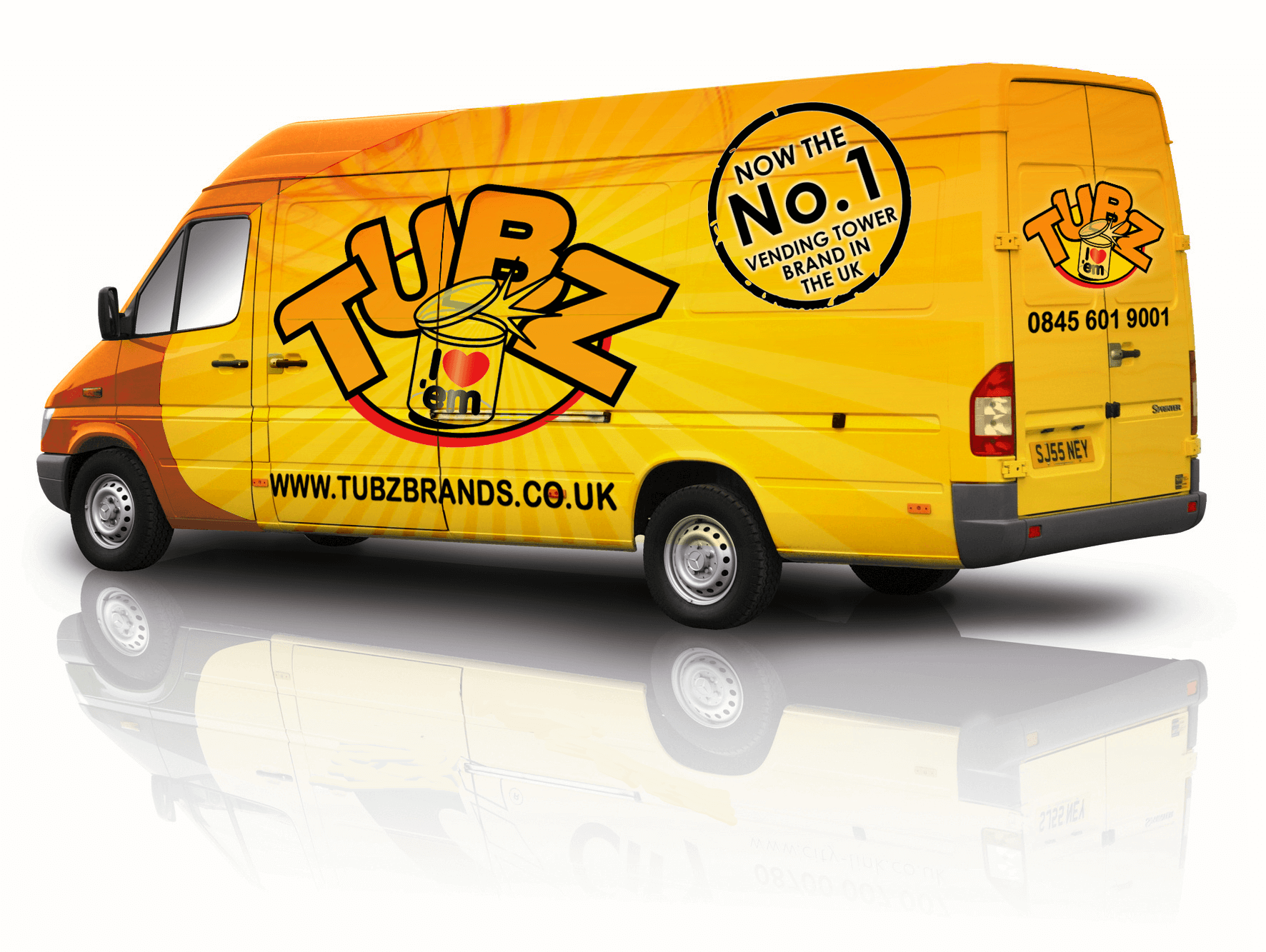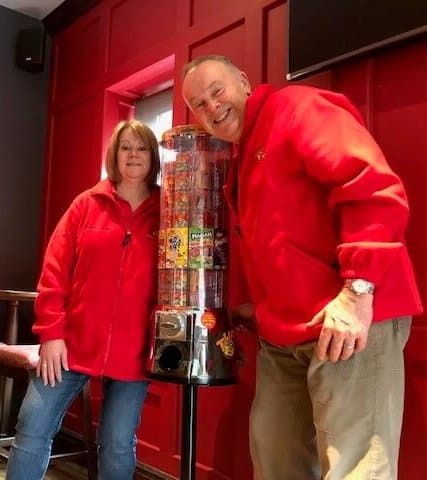 We started our Tubz business last year after visiting the new headquarters in Sittingbourne. Paul, our New Business Manager showed us around the very impressive facilities including the Tubz sweetie production line, dispatch, Sales and and new product development.
We were so impressed, that we immediately decided to invest in a bundle of Tubz Towers.
Everything we needed to start our business, arrived at our house within 24 hours. The Tubz towers are extremely well made. Most importantly though the Tubz sweets are of very high quality, they taste great!
Our Tubz towers were sited very efficiently by our business manager and the Telesales Team. Any questions we had were dealt with immediately by our business manager, giving us the confidence we needed to get the business up and running.
We have established good relationships with our customers, with Towers in Hair Salons, Care Homes, Department Stores and Family Pubs. We try to pick the best mix of Tubz sweets to meet their requirements. We found the business exciting and rewarding especially when a percentage of the sales goes to worthwhile Charities.
Although we have been in business less than 12 months, our sales are higher than we expected, luckily re-ordering stock is very straightforward.
With Tubz there is no monthly fee or ongoing costs, Tubz provide extensive training and ongoing support. This is a real bonus to rookies like us!
Tubz Brands are the number one tower vending machine franchise company for the UK and Europe, having offices in the UK, the Netherlands and China with master franchises in Australia, Canada and USA. Tubz have a wealth of knowledge and experience in setting up vending franchises that are perfectly suited to anyone looking to start up their own business which can easily dovetail with their existing work. Tubz and their existing franchisees operate over 30,000 vending tower machines throughout the UK and Ireland, ensuring we have the experience to guide you through the start-up process and will be with you every step of the way to help your new business get off to the best possible start. You will be allocated a dedicated Customer Manager to support you throughout your new vending career, so if you need any help we are only a phone call away.
Remember, you will be going into business for yourself, but not by yourself. Tubz will be with you every step of the way.
This unique opportunity can be run on a part time, or full-time basis?  Perhaps you've been made redundant and looking for a fresh start, thinking about or have already retired, or are simply looking for another way to make some extra cash? Then a Tubz Vending Machine Franchise is the perfect solution for you!
Want To Become A Tubz Partner?
If you would like to become a valued member of the Tubz Partnership simply contact us by phone to discuss your business needs. Our friendly customer service team will ensure you get a tailor made business package, hassle free and guaranteed to start earning you cash from day one.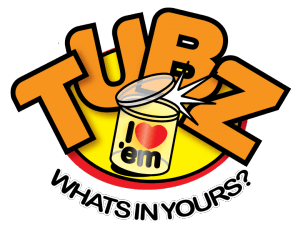 Our franchise opportunity's are fully comprehensive and supported by over 15 years of experience and success in the vending Industry. Tubz have over three hundred franchisees all over the world including Australia, Canada, Europe and the USA currently benefitting from this winning formula and we continue to grow each year!
Every Tubz Franchisee is assigned a dedicated customer service manager who is there to help provide additional support and advice as needed from the very start. Investing in a Tubz Franchise business means that you will be going onto business for yourself but not by yourself. We will be with you every step of the way…..
Phone us now on 01795 414 480 for and informal chat and we will answer any questions you may have about our services or products. You can also visit our main licensed operator website at www.tubzbrands.co.uk.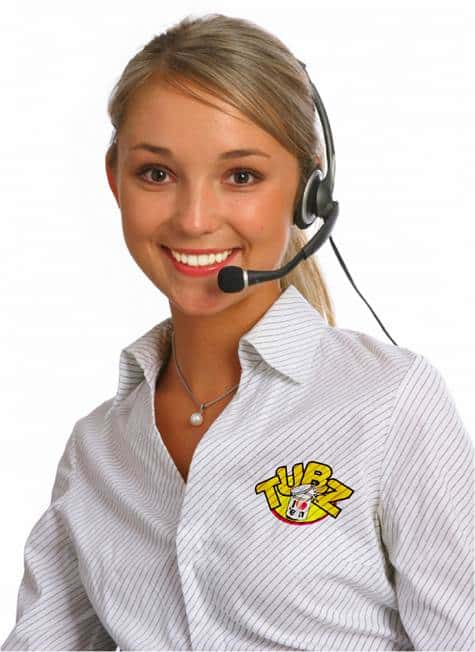 "We use your personal information to provide the services you're requested (i.e. process your order). We may also use the information for auditing research and analysis to operate and improve out technologies and services. We will not pass your details on to any third parties"