Facts about Tubz Vending Franchise
NO management or annual fees
 NO selling experience required
 Full training and ongoing support included in every package
Highly profitable with low start-up costs
Packages include agreed sites ready for you towers.
NO hidden charges or additional costs.
Can be full time or part time.
Package contains everything you need to get started
Incur no debts and see cash from day one!
Our award-winning Business Start-up Bundles
are the best on the market.
We have been established over 12 years
and with over 300 Franchisees
you will be part of a winning formula.
We can tailor make a start-up bundle to suit you,
whether full or part time we have something for you.
Vending Machine Franchise Business

Tubz Brands offers the most comprehensive business opportunities with the vending tower sector. Our start up franchises are available from as little as £2795.
Tubz Brands is the leading franchisor in our field and we specialise in helping new businesses to start up.
Our start up packages are the most comprehensive and affordable on the market, and includes everything you will need to start your own business.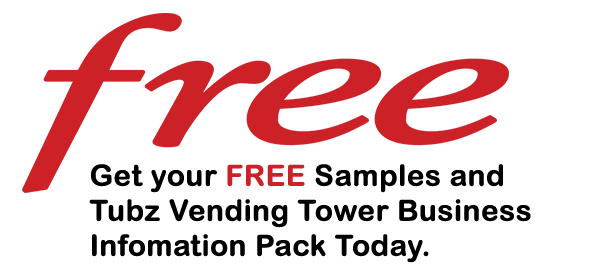 We are the original snack company for the UK and Ireland and so have a wealth of knowledge and experience to draw upon when helping new business start-ups. Our franchise opportunities are perfectly suited to anyone looking for a new business opportunity, either full time or part time. Whether you've been made redundant, are thinking about or have already retired, or are simply looking for a bit of extra cash, our business opportunities require so little storage space that they can be started from your own home.
Find out more – click the button below to receive your FREE franchise Information pack.
business pack and samples!
Just fill in your details opposite:
Important Information
A vending franchise is a less risky way of setting up your own business, especially when you are looking to go it alone. In return for an initial investment, our operators are offered ongoing support and assurances which include setting up, help running your new business, and the opportunity to instantly buy into our winning formula that has been going for many years.
Why Choose Vending?
A sweet vending franchise is one of the most versatile types of start-ups to get into; cash rich, little storage needed and minimal staffing requirements, depending on how large you decide to grow your new company. With no rates to pay on your sites, 24/7 operating capabilities and the opportunity to move your vending towers elsewhere should the location decline in popularity, you'll always see profits if you choose a Tubz Brands opportunity.
Our machines have a great reputation within our industry, and it's easy to see why. The Tubz name promises security and success, continuing to this day as the UK and Ireland's number one snack tower choice. Our company concept clearly works; our customers can see what they're getting, our sweet range is exclusive and our products are both affordable and good value for money. Our start-up opportunities likewise offer outstanding value, are affordable for anyone looking to star a new business and offer the opportunity for new operators to pursue your dream by becoming your own boss.
Introducing Our Latest Vending Tower and Product Range
Filled with Healthy & High Demand Products. Where our focus is on Choice, Quality & Fun.
Tubz Health Tower – A Healthier Option
The Health Tower is an attractive black coloured vending machine which vends a great assortment of healthier products, such as dried fruits and (mostly raw) nuts. Big part of these products are pure and natural without any added salts, sugar or additives. This assortment was created especially for business types places but of course they could perform very well at health centres, fitness centres, hospitals and several other areas!
The Health Tower assortment consists of several delicious fruits and nuts mixes, such as;
Cranberry Mix
Walnuts
Cashews
Pistachios
Fruit & Nuts Mix
We have Something For Everyone & Something For Every Venue. All Your Favourite Snacks & Toys in One Place. Sweet, Savory, Healthy, Tapas, Biscuits, Pringles and Toys.
All packed in our tamper proof clear plastic containers and includes all the major brands and exclusive mega branded products that have worldwide appeal, whether you are looking for Full or Part Time this Franchise is for you. Tubz top names, many exclusive to Tubz Brands. Quality sourced from all over the World, Nestle, Mars, Swizzles Matlow, Haribo, Toblerone, Skittles, Candy Crush, Sqwishland and many more that will keep all your customers satisfied.
We were looking to invest in a business that we could run from home with flexible hours to suit us but at the same time be able to expand the business over time with minimum effort. We searched the internet for a franchise opportunity and Tubz very quickly became the obvious choice for us. After our initial contact with Tubz we soon set up a visit to their headquarters in Sittingbourne, the meeting with Paul was beneficial and the answers to our questions were very positive and left us with no doubt that a Tubz franchise was for us .With low cost start up and no monthly management fees we decided to give it a go.
In April we placed an order for 25 units and the sites soon started to come through. We have a wide variety of sites including pubs, social clubs, leisure centres, shopping malls, children's play centres, civic centres etc. A couple of sites were not producing the level of sales needed and these have now been re-sited elsewhere. The key is to monitor sales of each product and swop out a line of sweets that don't sell well in a particular site. We will soon be ready to order our next batch of towers and are looking forward to expanding our sales. If you are looking for the chance to have your own business with flexible hours to suit then Tubz could be the right choice for you.
Lesley & John Johnstone
Another First from Tubz Brands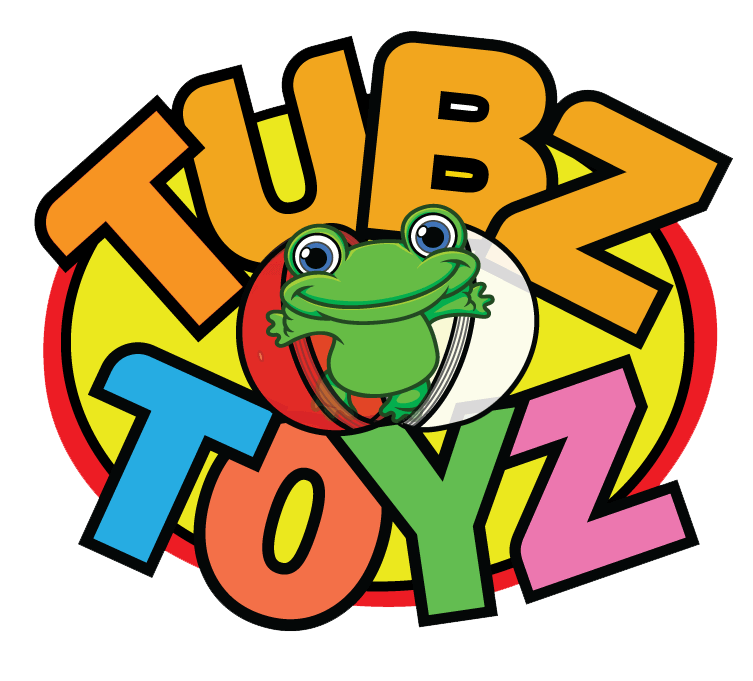 Tubz Brands, the No.1 Tower Vending company in the UK and Ireland, have just launched their new range of toys in capsules and tubz. Sqwishland is a new and exciting concept in toy vending and Tubz have acquired the worldwide rights outside of the United States of America to the Sqwishland World.
Sqwishland is a physical and digital toy linked to an online world of adventure and games.
The concept is a collectable Sqwishland toy vended in a capsule or tubz, at a varying degree of rarity, with a unique code. This code allows the purchaser to play games, collect Sqwash (in-game currency) and look after their virtual pet via a downloaded app on a tablet or smart phone through the App Store or Google Play Store.
There are sets of Sqwishlander creatures to collect (which you can mark off with the collectors guide included in the capsule), many educational games to play and lands to explore on Sqwishland Connect. In America, Sqwishland has been the NBVA No.1 best vending toy eight years in a row, with over 20 million sold every year! And it's coming to the UK.
Each tower holds 117 capsules and when the purchaser has downloaded the app and enters the code, they can enter the fantastic world of Sqwishland. Here they can collect more Sqwash, carry out tasks and play mini flash games whilst taking care of  their adorable Sqwishlanders.
This new range is really taking off and will be the talk of schools and playgrounds across the country in no time…  Tubz Brands have already sold ¼ million in the first month alone! For more information phone us on 0845 601 9001 or go to our official web site.
Included in Your Package
All of the following is included in your bundle for an initial purchase price. Because stock is included in your package you will be ready to start making cash from day one.
A 2 year guarantee on your equipment
Towers and floor stands
Stock for your towers
Site locations for your towers
Product stickers
Corporate clothing for you and your employees
Full training package
Ongoing support and advice
24/7 engineer support and advice online
Free transport
You don't have to pay
Monthly or annual management fees
Site license fees
Transport fees
Any other charges for expanding your business
No hidden cost or charges what-so-ever
Tubz Brands Opportunities
We offer you the opportunity to become part of a very distinct winning formula which is currently enjoyed by over three hundred licensed operators. Our unrivalled businesses are available from only £2795 + VAT and can be tailored to suit the needs of any individual, whether full or part time. The rewards can be yours for a small initial outlay that will start you seeing cash from day one. Your towers will work for you 24/7, whether you are home, on holiday, or even unwell. No experience is required as a dedicated customer service manager will be assigned to your new business, providing you with our full support and advice from the outset to ensure your new business venture is a success. When you invest in Tubz you will be joining the best vending machine partnership in the industry, with a trusted and reliable company which operates over 1,800 of its own towers, as well as having over two hundred and fifty existing successful franchises operating today. Invest in Tubz Brands and you'll be choosing to invest in your future.
If you would like to become a valued member of the Tubz Partnership simply contact us by phone to discuss your business needs. Our friendly customer service team will ensure you get a tailor made business package, hassle free and guaranteed to start earning you cash from day one.
Phone us now on 01795 414 480 for and informal chat and we will answer any questions you may have about our services or products. You can also visit our main licensed operator website at www.tubzbrands.co.uk.
"We use your personal information to provide the services you're requested (i.e. process your order). We may also use the information for auiting research and analysis to operate and improve out technologies and services. We will not pass your details on to any third parties"