Vending Machine Prices & Franchise Costs
Tubz Brands is committed to providing new franchise opportunities for aspiring business owners, as well as helping our existing vendors expand into new markets with our fantastic range of products and services. This is the way we ensure our clients experience steady and reliable growth, by improving both turnover and profits.
All of our vending packages are fully inclusive, containing everything you will need to begin your own successful vending machine franchise and see cash from day one!  Each package comprehensively show you the vending machine prices and give you a true feel for the costs involved in setting up your own business.
Your package comes with a set number of vending towers, stands, sites, sticker sets and boxes of stock which retail at a corresponding value for each package. We also include, at no extra cost to you, T-shirts, invoice pads, sale flyers and brochures, ensuring a professional look when meeting your new customers.
Return on Your Investment in Under 12 Months!
Tubz Brands is dedicated to providing the best quality equipment, products and support to ensure all our vendors see a return on their initial investment. You will see cash from day one, what could be better and at an average of 20 sales per unit per week you will see a 100% return on your investment in under 12 months! When you invest in a Tubz Brands, you're also investing in your future.
Call us now on 01795 414 480  to start your business venture with us!
Creating Your V
ending Machine Business Plan
Tubz

BRONZE

Business Bundle

  

10 towers, 10 floor stands, 11 boxes of Tubz Branded stock


(retail value £1,056)
10

Tubz

qualified tower locations.

£3,295

+VAT


(2 hours per week once towers are sited)

Tubz

SILVER

Business Bundle

25 towers, 25 floor stands, 25 boxes of Tubz Branded stock


(retail value £2,400) 25

Tubz

qualified tower locations.

£7,485

+VAT
(5 hours per week once towers are sited) 

save over £750

Tubz

GOLD

Business Bundle

50 towers, 50 floor stands, 50 boxes of Tubz Branded stock


(retail value £4,800)


50

Tubz

site qualified Tower locations.

£14,475

 +VAT
(10 hours per week once towers are sited) 

save over £2,000

Tubz

PLATINUM

Business Bundle

100 towers, 100 floor stands, 100 boxes of Tubz Branded stock


(retail value £9,600)


100

Tubz

qualified Tower locations.

£27,450

+VAT


(20 hours per week once towers are sited) 

save over £5,500
Tubz Brands Gross Profit Breakdown Example 
(Fig 1)
Product Selling Price
: £1.00
Average cost
: 0.35p
Site Commission –

20%

: 0.20p
 
—————
Gross Profit Per Unit
: 0.45p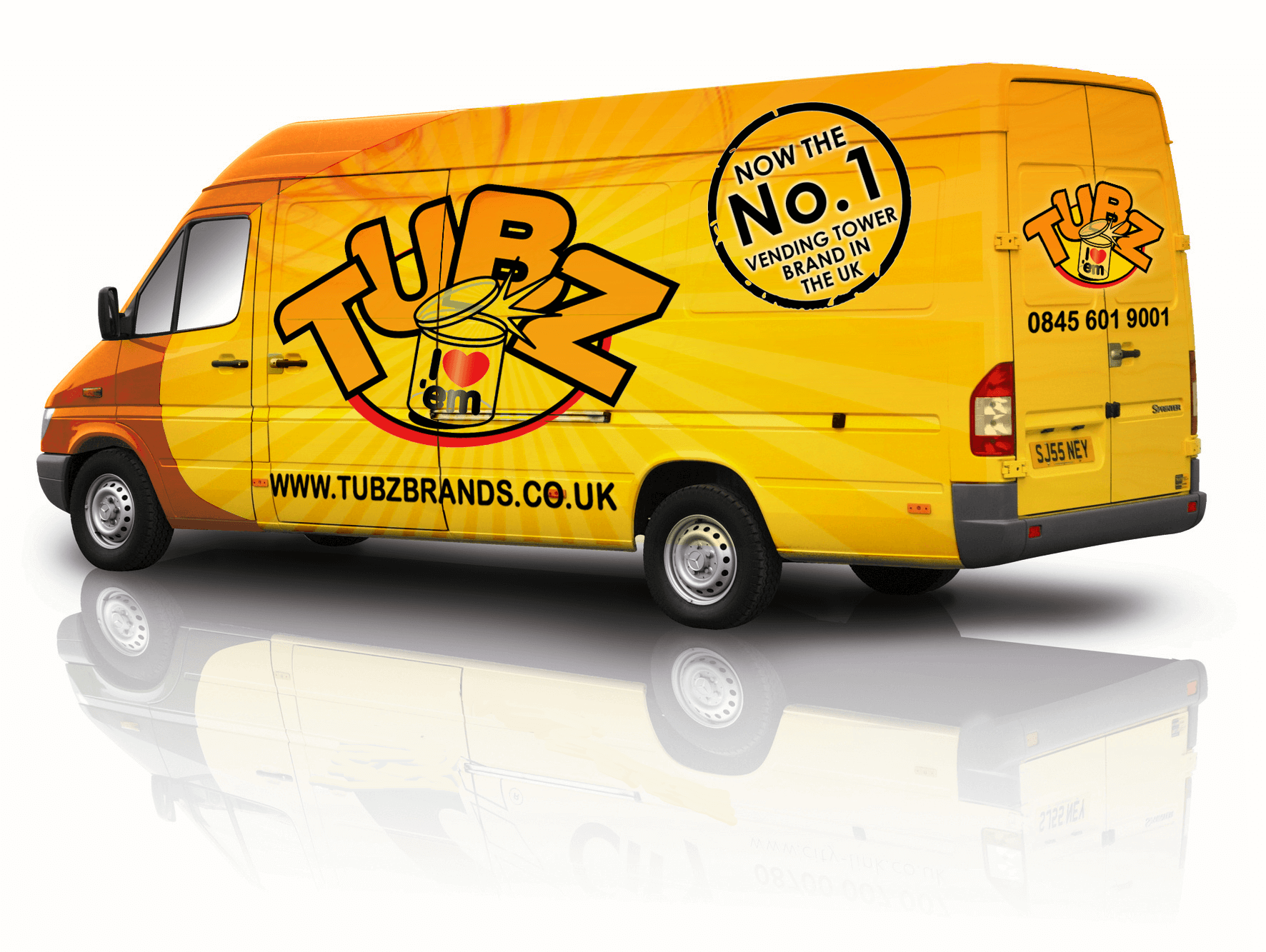 Tubz Brands Package: Turnover and Gross Profit Per Annum
(based on Fig 1)
Towers

10

Sales Per Tower Per Week

20

Sales Per Tower Per Week

30

Sales Per Tower Per Week
 

Turnover

Gross Profit

Turnover

Gross Profit

Turnover

Gross Profit

10

£5,200

£2,340

£10,400

£4,680

£15,600

£7,020

25

£13,000

£5,850

£26,000

£11,700

£39,000

£17,550

50

£26,000

£11,700

£52,000

£23,400

£78,000

£35,100

100

£52,000

£23,400

£104,000

£46,800

£156,000

£72,200
These figures are in no way a guarantee by the company of average sales/profit as the efforts of the licence operator have a direct effect on the average sales achieved. i.e. frequency of refilling, changing over product lines, doubling up on best selling lines, correct use of marketing, efficient route planning……
Experience Great Customer Care
At Tubz, we want your franchise to be a success.  For that reason, we believe that excellent marketing, well-researched locations and superb ongoing support and help are all important components to what makes our franchise packages one of the best on the market.
Comprehensive Data Research
Listing and detailing types of suitable business locations in your area.
Expert Business Marketing
Conducted by our experienced in-house marketing team, who will contact prospective site owners on your behalf.
Quality Assurance
All outlets and locations will be subjected to an in-depth 15 point assessment before being deemed suitable for your new vending machine business.
Continuing Support and Advice
We will support you from start to finish, provide you with in-depth advice whilst you check the details of your prospective sites and furnish you with all the necessary equipment when you are ready to install your brand new Vending Towers.
Free Corporate Account and Free Delivery
All of our vendors will receive the highest possible level of quality care, which includes free corporate accounts with us and free delivery of your new business franchise equipment.
Want To Become A Tubz Partner?
If you would like to become a valued member of the Tubz Partnership simply contact us by phone to
discuss your business needs. Our friendly customer service team will ensure you get a tailor made
business package, hassle free and guaranteed to start earning you cash from day one.
Our franchise opportunity's are fully comprehensive and supported by over 15 years of experience and success in the vending Industry. Tubz have over three hundred franchisees all over the world including Australia, Canada, Europe and the USA currently benefitting from this winning formula and we continue to grow each year!
Every Tubz Franchisee is assigned a dedicated customer service manager who is there to help provide additional support and advice as needed from the very start. Investing in a Tubz Franchise business means that you will be going onto business for yourself but not by yourself. We will be with you every step of the way…..
Phone us now on 01795 414 480 for and informal chat and we will answer any questions you may
have about our services or products. You can also visit our main licensed operator website at
www.tubzbrands.co.uk.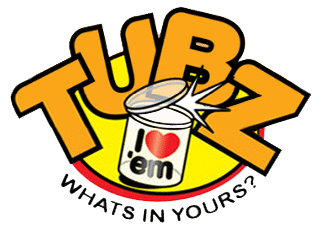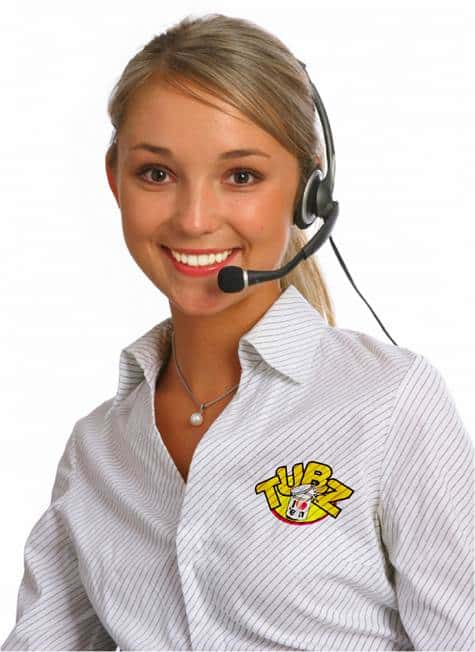 "We use your personal information to provide the services you're requested (i.e. process your order). We may also use the information for auditing research and analysis to operate and improve out technologies and services. We will not pass your details on to any third parties"