Who We Are
TUBZ Brands is the leading tower vending franchise in the UK & Europe. Because of our proven vending machine business model we now specialise in helping new franchises start-up their own vending machine businesses. Tubz have one of the most comprehensive vending franchise packages available.
Our Vending Towers are the next generation of snack dispensers, able to contain dozens of products in our unique sealed see through containers which are designed to look fun, retain freshness, are fully recyclable and let the customer see what they are purchasing. This makes them the perfect choice for today's UK market
Tubz Brands have start-up vending machine business opportunities throughout the UK for enthusiastic individuals and organisations who are interested in operating our award-winning products and dispensers. They suit people from all walks of life, whether you have been made redundant are approaching or already in retirement or are just looking for a new business venture to bring in some extra income. Our franchise options are incredibly flexible and can be run on a full time or part time basis. Our franchises require little storage space and can be run from your home, earning cash from day one with our amazing franchise package!
We operate over 2,500 vending towers within our local area and a further 30,000 indirectly via our network of licensed businesses and operators in the UK and Ireland. Tubz brands also operate throughout Europe, in Canada with Master Franchises, in Australia and America. Did you know, there is a Tubz product sold every 3 seconds somewhere in the World?
The service benefits of our vending machine businesses include:
Dedicated customer manager.
Vending towers and floor stands.
Stock for your vending towers.
Site locations for your towers.
Branded product stickers & marketing.
Corporate clothing for you and your employees.
Full training package.
Ongoing support and advice.
24/7 engineer support and advice online.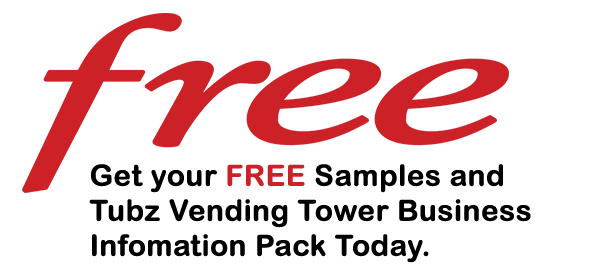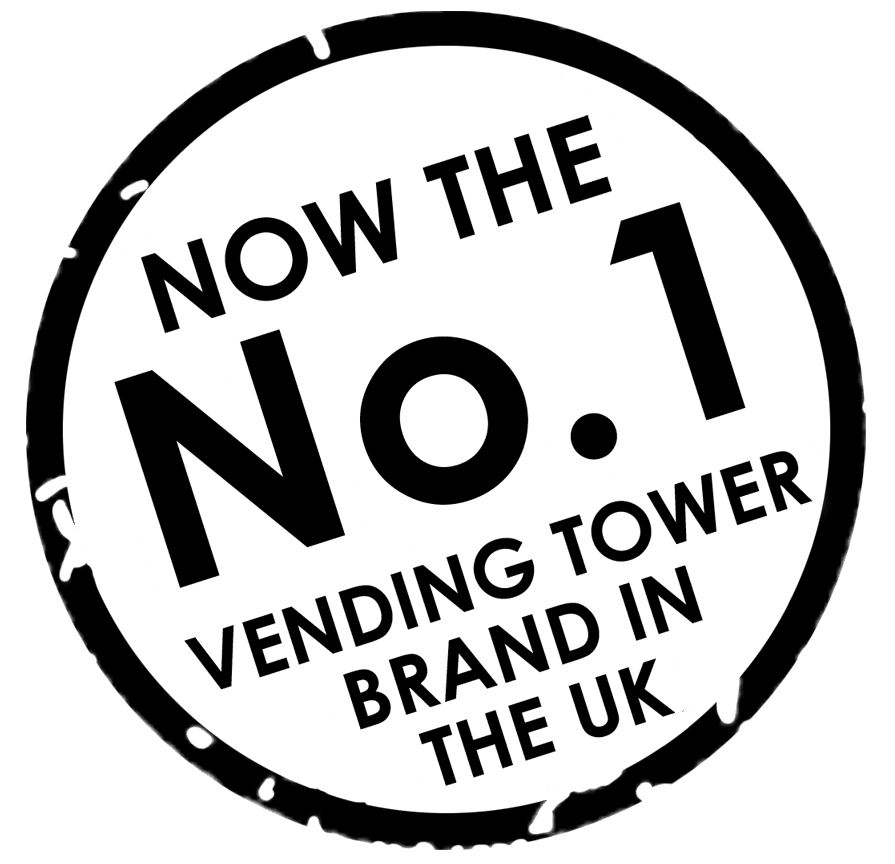 Why Choose Tubz?
Choosing the right company with which you start your business venture is an important decision. Picking a mature organisation with all the knowhow and infrastructure needed to give the right support and help, can make all the difference in how successful your venture will be.
At Tubz Brands we're really experienced in the vending machine business and can provide all the advice and assistance you need, what's more we currently service 2,500 of our own vending towers. So we have the ongoing experience that is needed to make your vending business and success.
No 1 Vending Tower Company in the UK
We supply more products to more operators than any other company in the UK. Your franchise package will include stock from popular worldwide brands which spend hundreds of millions of pounds on marketing each year ensuring your customers will be coming back again and again. With Tubz Brands diverse range of products and vending towers including Pringles, interactive toys and healthy snacks, every person on the planet is a potential customer for your vending machine business!
The Best Vending Sites and Opportunities
Our premium site finding service only selects the very best vending sites and locations, all of which are vetted to make sure they conform to our high standards before we pass them to our operators for installation. In addition, we provide all of our operators with market training as well as all the equipment they will need to set up and run a successful vending machine business which will see cash from day one.
Investment in Technology
Tubz Brands have invested over £500,000 in state of the art automated injection moulding technology enabling us to manufacture in house our Tubz food grade recyclable polypropylene pots, ensuring quality control and supply of Tubz products for our customers into the future.
We have also invested heavily in a new distribution facility, state of the art automated packing machinery with multi head product sorting & 'print and apply' technology. Together with 3D print technology for our R & D department. New products and machines are being introduced each year keeping up with technology and customer demand.
Flexible Business Packages
Our business bundles are designed to ensure your new vending business venture will earn you cash from day one.
With our unique vending towers you can choose between Sweets, toys, Pringles and healthy products, so there is truly something for everyone and every venue.
No Annual Fees or Hidden Charges
Unlike other franchisers, we don't believe in charging you an annual fee and we don't take a percentage of your profits either. With our support we want you to be successful in your new venture, and we wish to see you make the most from your hard work. Remember you are going into business for yourself but not by yourself, we support you every step of the way.
Snacks Are Big Business!
With the sales of snacks in the UK totalled over four billion pounds last year alone, and the average person consuming 5.7kg of snacks per year, the snack business is proving a very lucrative business to be in. So if you're looking to take advantage of this growing industry and are looking to do it in the profitable vending sector, then search no further than the TUBZ Vending Tower brands.
See Cash from Day One!
Our business bundles are designed to ensure your new venture will earn you cash from day one. Not having to deal with a complicated credit system means that your business will always have a positive cash flow (no bad debts). Once sited, our unique Tubz Vending Towers allow you constant access to your customers 24/7 like a silent salesman. They will also give you excellent profit margins as each tower is able to hold 9 different products – up to 81 in total which vend for £1 each.
Unlike other business ventures, Tubz Brands vending machine business bundles ensure you own all of your stock and equipment, with no need for renting and a real visible return on investment. Our versatile towers can be moved to accommodate the needs of your customers, meaning your business will always be right on the money. And our site finding service is perfectly positioned to easily help you find a new site for your Tubz Tower if you wish to move or expand your vending machine business. Also there is no restriction on areas. There are no major expenses and minimal overheads. With no premises or staffing costs to consider our business options provide you with pure cash income from day one, with minimum outlay.
Want To Become A Tubz Partner?
If you would like to become a valued member of the Tubz Partnership simply contact us by phone to discuss your business needs. Our friendly customer service team will ensure you get a tailor made business package, hassle free and guaranteed to start earning you cash from day one.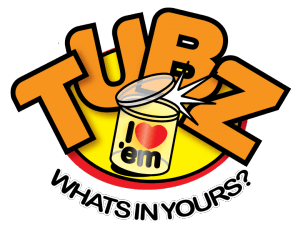 Our franchise opportunity's are fully comprehensive and supported by over 15 years of experience and success in the vending Industry. Tubz have over three hundred franchisees all over the world including Australia, Canada, Europe and the USA currently benefitting from this winning formula and we continue to grow each year!
Every Tubz Franchisee is assigned a dedicated customer service manager who is there to help provide additional support and advice as needed from the very start. Investing in a Tubz Franchise business means that you will be going onto business for yourself but not by yourself. We will be with you every step of the way…..
Phone us now on 01795 414 480 for and informal chat and we will answer any questions you may have about our services or products. You can also visit our main licensed operator website at www.tubzbrands.co.uk.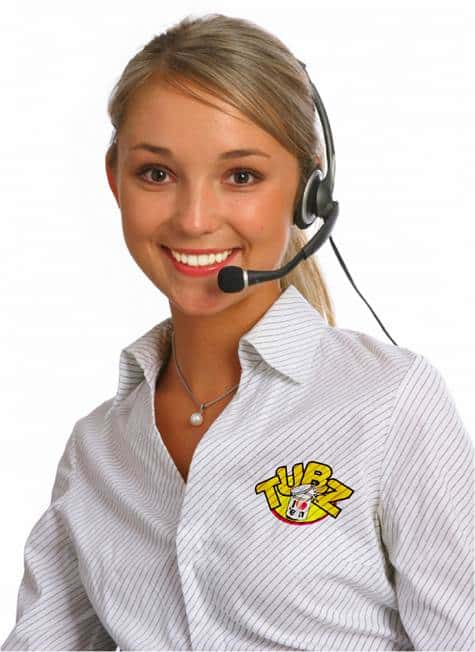 "We use your personal information to provide the services you're requested (i.e. process your order). We may also use the information for auditing research and analysis to operate and improve out technologies and services. We will not pass your details on to any third parties"