Tubz Brands franchisee Lorraine Church has become fully self-employed within two years
Lorraine Church is a mother of two from Gravesend. She has been operating with Tubz for two years and is now fully self-employed, giving her the freedom to work her own hours and spend time with her family.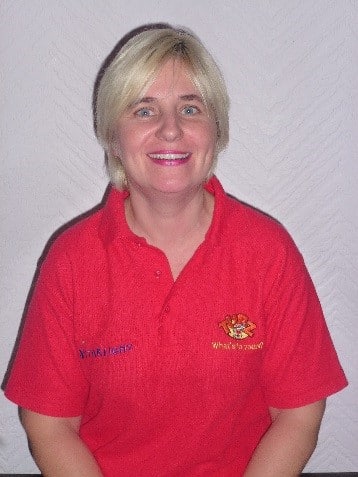 How did you get started?
Before you decided to invest in a Tubz bundle what was it you were looking for and why?
I worked in sales for various retail companies but wanted the chance to work for myself and earn money for myself, and also to have the flexibility that brings.
What other options did you look at and why did you choose Tubz over them?
I looked at other franchise opportunities with larger vending machines but they cost from £10k-15k and I didn't have that much money to invest.
With Tubz I could invest in the 10 unit bundle and that allowed me to dip my toe in the water without risking a large amount of money.
And the team at Tubz were really supportive and didn't put any pressure on me to invest in more. They suggested I try the 10 units and see whether it worked for me.  
Who was involved in the decision-making process?
My sister came with me to meet the team at Tubz to give a second opinion but I'd pretty much made up my mind already, having looked at a number of opportunities.
What was the most important thing when evaluating your options?
The most important thing was the cost and the flexibility, as I have kids and wanted to be able to work my own hours and work from home most of the time. Especially in school holidays with the cost of childcare.
How did the setup go for you?
How long did it take to get up and running?
Literally a week. My sites were set up in that time and the next week I was collecting cash from my 10 machines.
Did that process meet your expectations?
The setting up process was really easy and the guys at Tubz were great. They were really supportive and helpful and there was no stress at all. And then further down the line if I had any doubts or questions they were always there to help and were always really nice too.  I really can't speak highly enough of them. Honestly they're not paying me to say this!
How easy was it to find suitable sites for your machines?
I found some sites myself and I paid for Tubz to find the others for me, which made things really easy. I also bought two existing rounds from people which meant they were already successful and making money.
Where are you now?
Have you subsequently invested in more machines? What kind of income do they bring in?
Within a year I'd bought a total of 40 and now I have over 60, after being with Tubz for just over two years. Income does vary across different sites and seasonality affects things too, but on average I bring in around £400 to £600 per week gross. This meant I was recently able to become fully self-employed after weaning myself off employment.
How has your Tubz franchise affected your life?
It's made my life a lot easier! In my sales jobs I was on the road all the time and much of the work was London-based, and I had much less time for my family and myself. Now I earn money for myself and spend more time with my kids. I've got a much better lifestyle now and I'm now one of those people who can say I really love my job.
How challenging is the day-to-day running of your Tubz business?
Not challenging at all! It's been a bit of a learning curve but now I have my route sorted between my sites and I know my audience and what they like, it's really not hard. And I had no experience before two years ago.
Where are you going?
What are your business plans and goals?
My goal is to have 100 machines. I think that would give me a nice income but I wouldn't have to deal with the complications of employing anyone else. But when I get to 100 maybe I'll think I could handle 110, or 120…