Are you looking for a franchisee definition? Would you like to know the meaning of a franchise agreement? Are you uncertain what an approved product is? Whichever aspect of franchising you're unsure about, our quick franchise dictionary has the answers…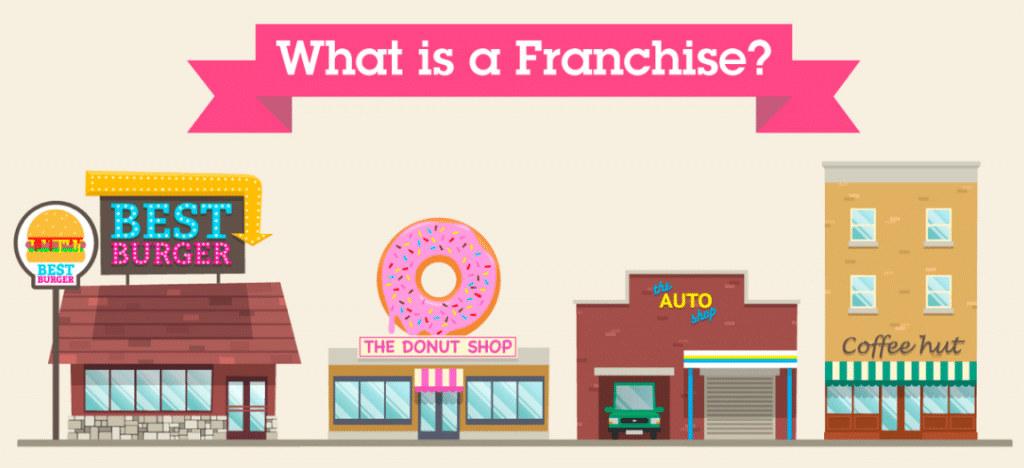 THE FRANCHISE DICTIONARY
Advertising fee
A fee required by some franchises which goes towards advertising costs for the overall franchise. It is typically paid as a percentage of a franchisee's gross sales.
Approved product
The products selected and approved by the franchise. Franchisees must exclusively buy and sell approved products.
Approved site
A location which has been approved by a franchisor. Franchisees may conduct their business at these sites.
Area franchise
An agreement which gives one franchisee the exclusive right to open and operate multiple locations within a specified area and time period.
Capital required
The amount of money required to buy-in to a franchise. Also known as an 'initial investment'.
Company-owned location
A location which is owned and operated, not by franchisees, but directly by the franchisor itself.
Exclusive territory
An area which a franchisee is exclusively entitled to operate within due to an agreement with the franchisor. This could be a particular county, a town, a street or even a shopping centre. Also known as 'protected territory'
Field representative
An employee of a franchise who visits and inspects franchises to ensure they are compliant with the franchise's overall standards and to offer support or training where required.
Franchise
(N.B. Reaching one clear franchise definition is difficult. A franchise can have many different forms. However, in broad strokes:)
A franchise is a business which allows other businesses to sell products or services under its banner. The businesses which sell these products pay for the right to do so and typically pay a percentage of their profits back to the "parent company" – or franchise. In return, the franchise provides some or all of the following: business structures, marketing, support, training, equipment, stock.
Franchise agreement
A legal document which sets out the relationship between the franchisor and a franchisee, laying out each party's rights and responsibilities.
Franchise consultant
A business expert who specialises in providing advice and guidance to both franchisors and franchisees on everything from smoother working processes, to marketing.
Franchise fee
A flat payment made by the franchisee to the franchisor, usually as a "buy in" and typically paid when the franchise agreement is signed. Regular royalty payments may also be paid for the duration of the business relationship.
Franchisee
An individual or company which buys into a franchise and works to operate the business in one or more locations, always subject to the franchisor.
Franchisor
The parent franchise itself – or those who operate it.
Initial investment
The full cost of setting up a new business under the franchise including franchise fees, inventory costs, legal fees and numerous other startup costs.
Key supplier
The chosen supplier of the franchisor. Franchisees must use this supplier to restock and purchase supplies as specific pricing and availability has been negotiated by the franchisor.
Master franchisee
A franchisee who has an agreement with the franchisor allowing them to sub-franchise to other franchisees, usually in one designated area.
Product (tradename) franchising
A common type of franchising which allows franchisees to sell products or services using the franchise's name, logo and trademark. This type of franchising doesn't force franchisees to use a particular type of structure to deliver the product.
Royalty fee
A regular fee paid by a franchisee to the franchisor, usually a percentage of gross sales, but this may also be a flat, fixed fee. Not required by all franchisors.
Successor Agreement
An agreement allowing a franchisee to continue trading under the franchise name after they have successfully completed their first period in the business.
Turnkey
A fully-equipped location laid on by the franchisor for the franchisee to operate which is "ready to go" (they only need to turn the key!).
Do you have questions about any of our franchise definitions? Perhaps you'd like us to add another term to our franchise dictionary? We're here to help. Explore our website to see franchising in action or talk to our team about your options today via info@tubzbrands.co.uk