If you're an aspiring entrepreneur, there's no overlooking just how powerful a resource the world wide web is when it comes to expanding your knowledge base, growing your skill set, getting the latest industry updates and identifying big opportunities. Social media plays a huge part in this phenomenon and Twitter in particular can put truly crucial and inspirational information right at your fingertips.
You may already be following the top 20 accounts belonging to franchising experts which we recommended back in July 2015. If so, we're sure your feed is already full of essential insights into franchising, the latest think pieces from the industry and plenty of helpful tips for newcomers, but we want to make your feed even more inspiring and informative…
We've given our round up a fresh overhaul, distilling our top Twitter franchising influencers into a shortlist of ten "must follow" sources:
Mr Evan Carmichael is a real powerhouse of an entrepreneur and he's passionate about franchising. This Twitter account is dedicated to all things "franchise" from a businessman who built and sold a biotech software firm at 19, before becoming a successful VC at 22. Expect plenty of inspirational, practical articles and pointers.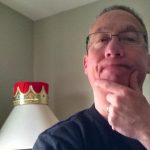 What self-confessed (and rightfully so) Franchise King Joe Libava doesn't know about franchising isn't worth knowing – and he shares a substantial proportion of that knowledge with his 18.6K followers on Twitter. Follow Joe for incredibly helpful information and advice, specifically for franchisees.
Get your of-the-minute, global franchising information straight from the horse's mouth. This Twitter account from the International Franchising Association (IFA) features a wealth of need-to-know     franchising news, and contains plenty of additional helpful guides and pointers too.
Want to keep up with the latest franchising news as it transpires? Franchising.com's Twitter feed will ensure you're up to date with which franchises are enjoying success, who owns what and which new consumer trends you need to be listening to.
We've     already recommended Evan Carmichael's specific franchising account, but this super successful entrepreneur and VC's personal account is just as inspiring and informative for anyone interested in franchising or succeeding as an entrepreneur. From confidence-boosting quotes and gems of advice, to excellent multimedia content which will help you grow as a franchisee or business person, there's tonnes of excellent food for thought here.
From video and free digital content, to the latest tweets from key industry conferences, the British Franchise Association puts out a tonne of expert franchising content every week, alerting readers to the best stuff via its Twitter feed. With an emphasis on ethical franchising, this is a crucial source to follow for UK entrepreneurs.
Billed     as a leading source of independent franchise information, ratings and reviews, the Franchise Review is a key organisation to have on your radar if you're interested in becoming a franchisee or honing     your existing skills and knowledge. The success stories they tweet about are especially inspiring.
whichfranchise     are the partner of the British Franchise Association and an invaluable source of free franchising advice and information. If it's opportunities you're looking for, you'll also find these shared    through the organisation's Twitter feed.
Director of Franchise Intelligence Nick Strong is the man you want to connect with when you're in search of expert insights and advice about franchising. In his time Nick has recruited over a hundred franchisees, helping generate mutual success for franchises in the UK. His Twitter feed is full of carefully selected and genuinely helpful articles and the latest news from Nick's world of     franchising.
Run by online editor Jamie Brown, The Franchise Magazine's Twitter feed is an indispensable source of information, sharing everything from     articles about the legalities of franchising in the UK, to handy retweets from UK Trade & Investment about upcoming Nigerian franchising opportunities.
Are you interested in starting your career in franchising? Tubz Vending offers a fast, achievable and affordable way to get going, helping you become your own boss and to begin your entrepreneurial journey. For more information, please explore our website and online resources, or contact our team today on: +44 (0)1795 414 480