Once you have decided that investing in a franchise is the next professional step for you, one of the most important questions to answer is: "What franchise should I open?". Deciding what franchise to buy is a huge decision which will be based on a number of factors including:
– Your experience and background
– Your lifestyle and goals
– Your resources
– Your location
Your experience and background
One of the beauties of investing in a franchise is that it allows you to join industries and sectors which you may have little previous experience of. If you've always dreamed of working with food, a franchise model will allow you to draw on the existing resources and expertise available to run a successful business in the sector.
While experience in your chosen franchise niche may be helpful – and in some instances may be required by your franchisor – it is often not essential. This opens the door to a huge array of possibilities, allowing people to pursue directions at any stage in life, from operating restaurants, to furthering a beauty brand.
Of course, in many areas franchisors will want to work with franchisees who understand their niche to ensure the success of their new franchise and the preservation of their reputation. However, many franchises can be operated by franchisees with no direct industry experience, presuming they have the skills and drive to make it a success.
If you're totally new to both business and your sector of choice, you may find it difficult to get approval from some franchisors. In these instances, you may want to develop your experiences by starting with a smaller enterprise.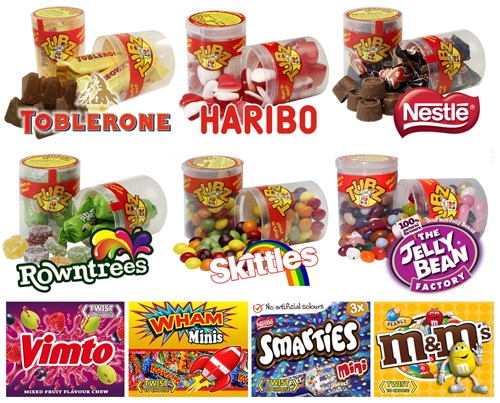 At Tubz our franchise is operated by hundreds of fantastic individuals and for some it's their first step into the franchising world. This is an instance where previous experience is not essential. Take a look at some testimonials to learn more about our operators' experiences and what franchises UK franchisees choose.
Ultimately, if you have proven business experience, you will likely have your pick of franchises. If you have experience in a particular sector, again, you will likely find great opportunities awaiting you. If you are new to business and your chosen sector, it may be wise to start small to build your experience before progressing to more substantial enterprises.
Your lifestyle and ambitions
For some franchisees, franchising is about ploughing all resources into a successful full time business. For others, it's about working flexibly and making additional income on a part-time basis.
The type of UK franchise you choose will depend on the lifestyle you lead and your overall goals. If you're ambitious, ready to throw yourself into your new franchise and keen to continue expanding, look for opportunities with plenty of room for growth, where new locations are likely to become available.
Your resources
How much money do you have to invest in a franchise? This is an important follow up query to the question of what franchise you should choose.
There is substantial variation when it comes to up front franchise costs (and that's before you factor in ongoing service costs and percentage cuts of profits in some cases). From affordable franchise opportunities like ours, to more substantial investments which will usually require a bank loan to fund, make sure you decide what franchise to buy based on the funds you have and an accurate grasp of the returns you expect to see.
Of course, while franchise failure rates are low, not every franchise is a success story, but a realistic and responsible approach to your finances will be crucial to a good outcome.
You can find out all about our typical costs and profits on our business bundles page.
Your area
The location in which you intend to operate your franchise will also affect the answer to the question: "What franchise should I invest in?".
In some cases, other existing franchisees may have exclusive rights to operation in your area of choice. In other instances, demand in your location may be too low for a franchisor to want to conduct new business there. Some franchises will have pre-existing locations already, ready for you to start a business – but this may not be in your region of choice.
Make sure you select a UK franchise which you can operate where you want to work, with room for further expansion locally, if this is one of your goals.
Popular franchise options in the UK include…
– Food service franchises (including fast food chains, restaurants)
– Retail franchises (stores and businesses selling products via a recognised brand)
– Service franchises (from beauty treatments and plumbing, to care homes and cleaning)
– B2B franchises (including IT consulting and commercial cleaning)
– Vending franchises (such as the vending machine opportunities at Tubz which start below £3,000.)
Do you think vending machine franchising may be the right option for you? Please contact our team today for more information via: info@tubzbrands.co.uk or 01795 414 480.